Got
ALOT
done this week. I even spent time with some friends and family.
Things to do while on Vacation:
-
Get my car serviced
-
Go to Social Security Office to change my name
-Exercise/train for my run<---- if I could
lightly
cross this out...it would be more appropriate and honest.
-
Acquire about a new career move
<----can't wait to blog about it...if it happens
Can you tell what I'm dressed as?
BUT, the other shoe dropped, making it impossible to do anything.
I thought it was a
toe cramp
...you know, the one where your ring toe
spasms
and a shooting pain disables your body for a quick second. It's kind of funny to me when it happens because I feel like a total FREAKAZOID!!!
But, Mister Toe Cramp decided to stick around for hours and hours to oblige me with his pain. OH the
pain
.
I went to the Doctor and she said I strained a ligament in my foot, gave me some strong meds, and a fashionable boot :::sarcastic sarcastic::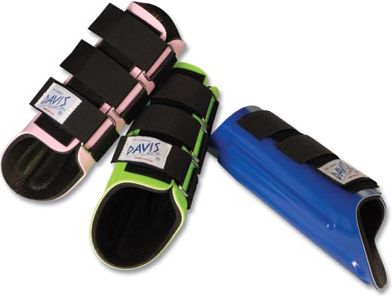 They were kind enough to give me the boot in black so that it is SURE to match with all of my outfits...shnazzy.
Dear 5K that is scheduled this Saturday,
Hey there friend. I'm sure you heard from my blog that I am injured. No need to send treats (unless you want to), I will be ok. I feel bad for flaking on you YET AGAIN, but rest assured that I will be meeting you the second I can run again. Thanks for understanding...you're the best.
Love, Joanna 'Gimpy' Limpperson.
::Le sigh::
I'm sad because T and I have been working so hard...luckily I was able to spend time with her and her hubs another way.....DOUBLE DATE! (3 in one week? There must be some kind of award for this?)
Viva Madrid: Downtown Claremont
This is one of my favorite places. The atmosphere is incredible. You feel like you're smack dab in the middle of the streets of Madrid. I love the chill and social ambiance of this place, which is sprinkled by Spanish music to make you feel totally engulfed by the experience. It is a bit cramped, but to rub elbows with complete strangers is totally acceptable here.
Excuse the lighting...but look how bang-a-rang this menu is!! I'm talkin' length wise. A full page of glorious tapas. I'll have a number 2, 37, and 589 please.
**On a side note... this is my co-worker
SLASH
running buddy
SlASH
homie fo' life...T.
She said she wouldn't run....and now she's running faster and better than I am...jerk.
She said she wouldn't want to be pictured on my blog....fail.
She said she wouldn't clean my house every Tuesday and Thursday... pending.
I love ya T! You're fun...period. Mr. T... you're fun too!
Ok, back to Tapas...
We had 3 rounds of gloriousness.
Round ONE- FIGHT!
-Pan con Tomate, Mushrooms stuffed with chorizo, bacon wrapped dates, asparagus with serrano ham, Empanada de pollo, chicken skewers
Round 2-GO!
Halibut in herbed carrot juice, chorizo stuffed squid, Fried shrimp with garlic aioli, Fried calamari, bacon wrapped dates, saffron rice, beef stew
Round 3- Finish HIM!
Chocolate Wipeout and Keylime pie
This place is delicious. Go, you'll thank me later with a hug...and if you need someone to go with, I'm free. Don't worry, I'll make time.
Tell me readers,
What is your FAVORITE restaurant to take someone?