The Homemaker you
I grew up in a household where
my mom did it ALL
! She worked all day, cooked delicious meals, kept the house emaculate at all times, while still having time to help me with my homework at night.
She is my inspiration
as I step into the world of mommyhood. I want my household to be orderly and kept, clean and comfortable, and of course
full of love and all that mushy crap
. Blogs and such are great resources for ideas to keeping your house just so.
If you're anything like me, then clutter and mess makes you feel out of control. When messes grow, so does my anxiety.
I am totally in love with organizational tools
, cute containers, and anything that has to do with using my label maker. These sites speak to my soul....or
my Type A personality
...whatever. I want to hire these ladies and ask them to organize every room in my home.
-I Heart Organizing
I just adore her blog! Everything in her house is simple, clean, and you guessed it...organized. I want!


-Organized like Jen
Great videos on organizing your home. She has a big beautiful home (must...not...envy...others..) and a knack for keeping it all under control!
-Young House Love
You can mention home decorating and organizing without mentioning this popular blog. So purdy!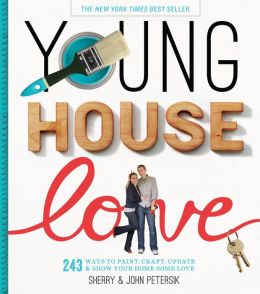 My Favorite Food Blogs
Fearless Homemaker
Pinch Of Yum
Burnt Lumpia
Yums and Loves
Pioneer Woman
Drizzle Of Sunshine
- And of course, there is always my blog that has recipes that I've tried, some I've changed, and some are straight from my mommy!
What are some of your favorite home and food blogs? Share some with the class!